The Best Place To Buy Or Sell Secondhand Catering Equipment, Coolers, Glasses, Bars
Search
Showing 1 - 7 of 7 items

Suitable for buffet style restaurant fitted with temperature control dial.
Capable to hold 24 dishes. Dishes with lids available.
Ample storage underneath with sliding doors fitted on one side for easy access. Drainage outlet is fitted with a handle for easy cleaning.
Hot buffet unit, custom made, measures 13ft 2" in length by 2ft 2"(approx). It has 2 spaces on the end to warm plates, able to hold 50 places in each slot, also compartments for cutlery. The other side of the buffet has space for soup and bowls.
£4995 VAT Free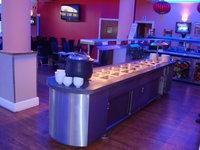 x6 Deep pots with lids (300mm x 200mm pots)
6kw
All stainless steel.
Good condition.
Suitable for muffin, flapjack, doughnut maunfacturers for holding fondant.
Suitable for hotels, restaurants, canteens for buffest etc.
(Smaller x3 pot version also available)
Trimcote and Simmonds floor standing commercial Bain Marie.
£600 +VAT ono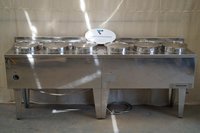 Showing 1 - 7 of 7 items