The Best Place To Buy Or Sell Secondhand Catering Equipment, Coolers, Glasses, Bars
Search
Showing 1 - 3 of 3 items

The sausage machine comes with two wheels and a handle to help positioning and the lid can be removed for cleaning and maintenance.
Supplied with 4 stuffing nozzles, 3mm. 2mm, 1.5mm and 1mm diameter.
This sausage filler stuffing machine has a powerful 2.25 HP motor and the pressure gauge has been thoughtfully positioned where the operator can see it whilst operating the sausage stuffer. It features a sensitive speed control which gives precise adjustment.
£1250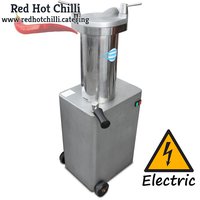 1 X Ramon Sc13 Hydraulic Sausage Filler.
£1200 +VAT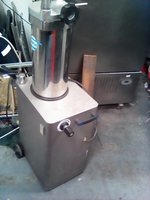 Showing 1 - 3 of 3 items