The Best Place To Buy Or Sell Secondhand Catering Equipment, Coolers, Glasses, Bars
Search
Showing 1 - 2 of 2 items
I would like to offer you today:
Professional Quality Raclette Electric Grill with two revolving heating cases.
Raclette version SUPER is a cheese melter suited for use in a professional environment such as a buffet, market stall trading or in a restaurant.
Not bad idea having it in your own house while doing a party to a large group of people
More info.....
Raclette "SUPER"- Cheesy Swiss Goodness
£280 VAT Free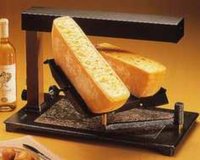 The Super Raclette Melter can gracefully accommodate large gatherings of friends and family. Two 1/2 wheels of cheese (or rectangular pieces of cheese) can alternately be placed under the heating unit. Thus one wheel is melting while the other is being scrapped by a knife onto a prepared plate. (Approximately 45-60 servings per hour.) Features include an elevating and lowering system, which allows for the cheese to be moved the preferred distance from the heating unit.
More.....
A Professional Raclette Machine which melts big pieces of cheese ( TTM company - Switzerland). Machine was used 3 times during market trade sale this year. Cleaned and ready to use again. Looks like new-see photo.
£250 ono VAT Free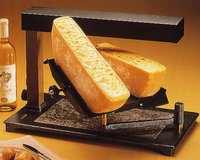 Showing 1 - 2 of 2 items