The Best Place To Buy Or Sell Secondhand Catering Equipment, Coolers, Glasses, Bars
Search
Perfect for the most demanding of food service locations such as weddings and other similar events, this smart hot holding banquet cart is the ideal way to ensure that your customer's food is kept at the perfect serving temperature allowing you to serve a large number of customers at once. The heavy duty construction and dense thermal insulation helps to keep food at the ideal temperature. It has been designed to adapt to any type of banquet holding such as covered plates, covered or uncovered plate carriers, trays for banquet service, additional shelves for full-size and half-size gastronome containers.
£1510 +VAT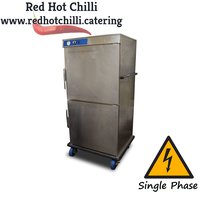 I can sell in singles but would prefer to sell as a job lot or in batches.
17x Double stack plug in hot boxes on wheels £250
7x Triple stack hot boxes on wheels £200
1x Double stack on wheels £150
Prices are per unit. I am happy to negotiate on job lots.
I have a selection of Cambro Hot Boxes.
£150 +VAT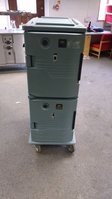 £60 +VAT Showing 1 - 10 of 10 items