The Best Place To Buy Or Sell Secondhand Catering Equipment, Coolers, Glasses, Bars

Search

Supply a steady stream of chips and other fried products quickly and easily with this Lincat Lynx chip scuttle, capable of holding heated fried foods for up to 20 minutes. A perforated drain plate is housed below the scuttle allowing chips to drain their excess oil and as a result leave your customers with perfected crisp chips. Useful as a quick and easy solution to batch fries, the unit operates without the hassle of manual installation and can be taken apart for straightforward access when cleaning.
(10694) Used Lincat LCS Chip Scuttle Warmer.
£120 +VAT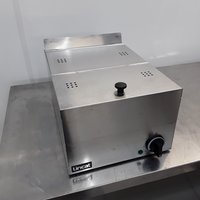 It will speed up your serving time and increase sales output! Perfect for using in any takeaway, restaurant or any other busy catering establishments.
Made of stainless steel
Please note: All new stock comes with a 12 month warranty parts & labour
This amazing free standing Chip Scuttle / Chip Dump is made from stainless steel. It is robust and is very easy to maintain.
£430 +VAT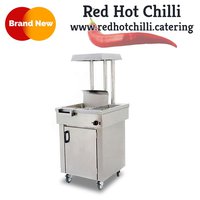 £150 +VAT Showing 1 - 14 of 14 items