The Best Place To Buy Or Sell Secondhand Catering Equipment, Coolers, Glasses, Bars
Search
This compact table top chip scuttle is perfect for keeping chips and other fried products at the perfect serving temperature without altering the quality and crispiness of your chips. It has adjustable temperature control and is heated from above and below ensuring longer holding times. No fast food outlet can do without this compact item.
£225 +VAT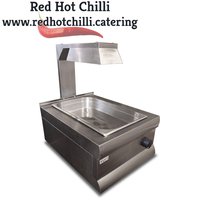 No lids for the pots, will be cleaned before postage and Confirmed working.
Not many of these size around.
Price includes delivery on a pallett.
Ace baine marie with chip scuttle heat lamp large model, supplied with two spare bulbs, once sold new electric mains cable, grommets and plugs will be fitted, removed working from a school in Wiltshire.
£300 VAT Free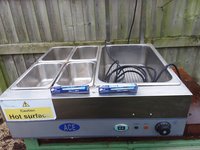 £150 +VAT Showing 1 - 14 of 14 items