The Best Place To Buy Or Sell Secondhand Catering Equipment, Coolers, Glasses, Bars
Search
Showing 1 - 6 of 6 items

This Jac Bread Slicer would be ideal for a small scale Bakery.
These silent bread slicers will amaze you due to their performance, looks and reliability.
The Slicer is also equipped with an ISC feature ( intelligent slicing concept ), which will automatically and continuously adapt the necessary pressure when slicing bread.
PLEASE CALL AT ANY TIME SO WE CAN RECOMMEND THE BEST OPTION FOR YOU
£1350 +VAT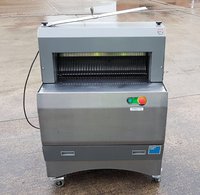 Jak Venice bread BS182 slicer the slice thickness is 12mm thick.
£995 +VAT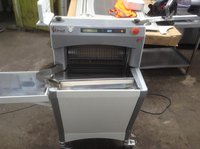 Showing 1 - 6 of 6 items