The Best Place To Buy Or Sell Secondhand Catering Equipment, Coolers, Glasses, Bars
Search
Showing 1 - 5 of 5 items
Vizu revolver hot dog grills incorporate a constant, easily read visual display of the grill plate temperature, which together with a unique heat'n'hold operation allows hot dogs, frankfurters and the like to be held at optimum temperature with little or no deterioration in appearance or taste for several hours. Simply load, heat & serve! An excellent market leading product!
The Roller Grill RG11 is the perfect front of house heating platform for all Hot Dogs. Featuring hard chrome plated rollers offering an easy clean yet hard wearing surface. With a re-heat time of 8-10 minutes the RG11 can produce up to 120 hot dogs per hour based on an 8" sausage. The 11 rollers are divided into 2 separate heating zones ( front 6 and rear 5 ) with independent controls to allow cook and hold or cook and defrost operation Features: 2 heating zones, 200'C energy regulator Options: CB20 Warming Drawer / SG1 Sneeze Guard.
£700 VAT Free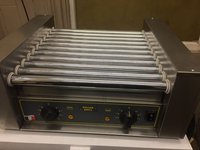 Complete with a glass bell jar and internal stainless steel basket used for steaming the sausages.
Brand: Star
Model: Star HD
Power: Single Phase
Height: 410mm / 16 Inches
Width: 470mm / 19 Inches
Depth: 340mm / 13 Inches
Click here for more products from Red Hot Chilli
This traditional Hot dog and three pin bun heating machine features a Stainless steel body.
£125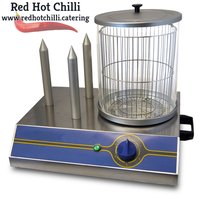 £415 +VAT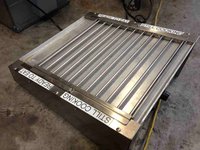 Showing 1 - 5 of 5 items