The Best Place To Buy Or Sell Secondhand Catering Equipment, Coolers, Glasses, Bars
Search
---
Coffee Expression
We specialise in reconditioning coffee machines to the highest of standards.

We can deliver all over the country however you are welcome to pick up.

Call 07703018698

Showing 1 - 2 of 2 items
---
Price:
£1349
£1045 VAT Free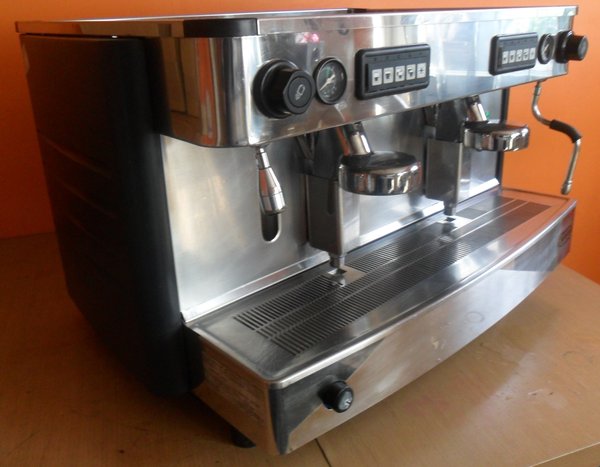 Price:
£1349

£1045 VAT Free

This outstanding piece of catering equipment is of the highest quality and can withstand the pressures of the busiest coffee shop, bistro, restaurant, etc.

It is capable of making over 200 espressi per hour and it has 4 different preset levels on each group head. Also each group head has individual over ride switches (for manual pour), 1 steam wand (for frothing milk), 3 group handles (2 double and 1 single), a hot water spout, a dual pressure gauge and is supplied with a water softener.

These machines from brand new retail at over £3500 +VAT and factory refurbished machines go for over £2500 not including the grinder.

As with all my equipment I give a 6 month warranty within a radius of 2 hours 30 mins of OL8, If you are further than that I can give a 6 month back to base warranty.

Click here for more info and contact details......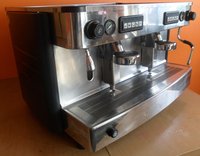 Price:
£1645

£1599 VAT Free

Capable of making over 200 espressi per hour and it has 4 different preset levels on each group head. Also each group head has individual over ride switches (for manual pour), 1 steam wand (for foaming milk), an auto foamer, 3 group handles (2 double and 1 single), a hot water spout, a dual pressure gauge, LCD display and is supplied with a water softener.

These machines from brand new retail at over £5000 +VAT and factory refurbished machines go for over £2800 not including the grinder.

As with all my equipment I give a 6 month warranty within a radius of 2 hours 30 mins of OL8, If you are further than that I can give a 6 month back to base warranty.

This machine and grinder has been completely reconditioned to its original standards (like brand new see pictures) by a time served engineer and is ready for installation and use!

Click on this link to see the full listing and contact details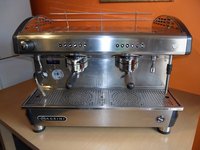 Showing 1 - 2 of 2 items