The Best Place To Buy Or Sell Secondhand Catering Equipment, Coolers, Glasses, Bars
Search
Showing 1 - 1 of 1 items
I would like to offer you today:
Professional Quality Raclette Electric Grill with two revolving heating cases.
Raclette version SUPER is a cheese melter suited for use in a professional environment such as a buffet, market stall trading or in a restaurant.
Not bad idea having it in your own house while doing a party to a large group of people
More info.....
Raclette "SUPER"- Cheesy Swiss Goodness
£280 VAT Free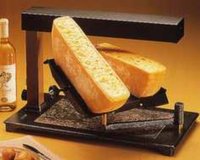 Showing 1 - 1 of 1 items