The Best Place To Buy Or Sell Secondhand Catering Equipment, Coolers, Glasses, Bars
Search
Showing 1 - 7 of 7 items

The Bambino is the latest addition to the Fracino family and benefits from all the world class skills, innovative design and state of the art production methods from this world-renowned manufacturer.
The Fracino Bambino 1 group automatic coffee machine provides top quality coffee for exceptional value for money.
Fracino Bambino Coffee machine and Mazzer Mini grinder, both hardly used, less than 6 months old. Can be seen working.
£990 ono VAT Free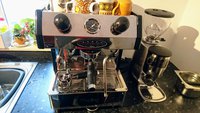 ---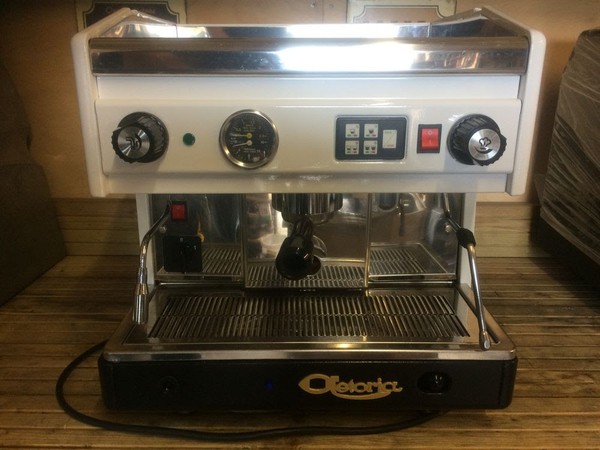 Here we have another Astoria 1 Group Dual Fuel Machine for sale, which is has a new, extra tough white powder coat paint finish. These machines are perfect for small coffee carts, vans or any mobile catering set up which is lacking the space for a larger 2 group machine. As it is dual fuel the machine can be run either on LPG/Gas, electric or both combined. The electric can be run off a standard 13 amp plug. The machine has been set up and is ready to be connected and start working.
£1550 +VAT ono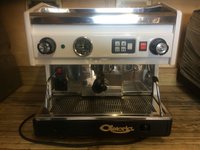 This item has been Independently checked, fully serviced and all seals replaced.
The Fracino coffee machine is a top quality single group coffee maker, ideal for use in cafes, coffee houses, pubs and hotels. Featuring a large capacity boiler and a stainless steel construction, this high quality coffee machine provides consistent and reliable operation. It comes complete with portafilter and steam wand.
£550 +VAT
---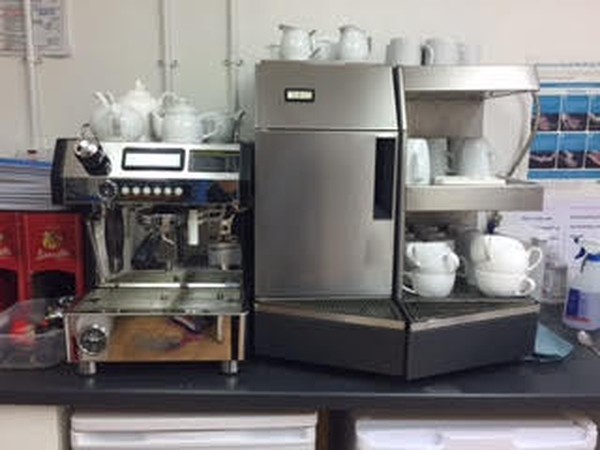 20 month old, excellent condition and excellent working order
Regularly serviced
Hybrid espresso machine which combines convenience of a bean to cup with simplicity of a traditional espresso machine
Comes with cleaning solutions (PULY milk, and coffee cleaning tablets), and spare Lucaffe coffee pods
Also includes a free milk refrigeration unit and free-standing mug warming unit
Fracino Velocino Group 1 commercial espresso machine
£800 ono VAT Free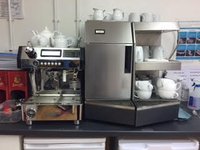 Fully rebuilt machine serviced in and out in new excellent working order
£895 +VAT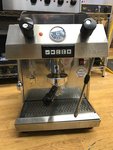 ---
Price:
£1600
£900 ono VAT Free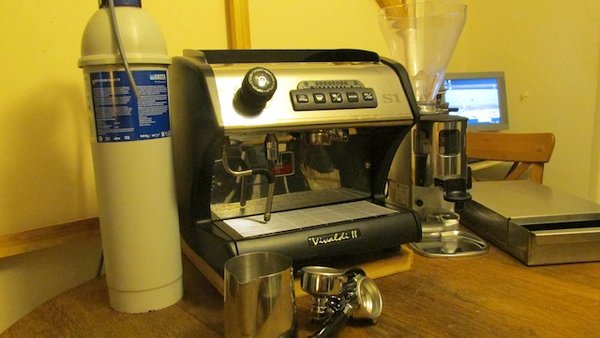 It comes with a Mazzer Italian coffee grinder (I couldn't find the lid to the hopper but's round the house somewhere.) and a top of the range Brita filter plus accessories including cups and saucers, couldn't get a photo of them as they are in storage. Few wear and tear marks.

The whole kit is worth around £3000.

Reduced to £1200 or closest sensible offer.
3yr old "La Spaziale" single head coffee machine. Hardly used and just had a deep clean before posting.
Showing 1 - 7 of 7 items