The Best Place To Buy Or Sell Secondhand Catering Equipment, Coolers, Glasses, Bars
Search
Showing 1 - 3 of 3 items
Price: £1000 ono VAT Free
Supplied with 27 Rocks and Porcelain sets. The bottom deck will hold your rocks at the optimum temperature. Whilst the top deck can be used for Pizzas, Baking, Browning or Tapas,
Comes complete with rock handles and pizza paddle.
The unit can be expanded to hold 54 rocks with the purchase of the stainless steel rock shelf from the main supplier.
Click on this link to see the full listing and contact details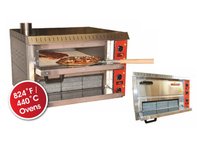 Price: £1000 ono VAT Free
Hi there. I have a Black Rock Grill on sale. I had it for a year now. I haven't been using it because my kitchen failed CO2 reading when the beast was on. I was going to change the extraction system but I gave up and now I am trying to sell the grill.
It has 27 stones and 27 plates.
It's black in colour and hardly used. Price: £1000 +VAT
BR30 black rock grill hot stone oven used but good condition
Recently PAT tested
Included
26 stones


15 plates


shovel and rock
Black Rock Grill is a unique customer experience that will have customers coming back for more! This product can work with your current menu, making this an easy transition for your restaurant, ship, or resort.
You can grill meat, fish, vegetables, burgers, bhajis and pakoras.
Click for more information and watch the video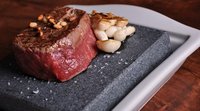 Showing 1 - 3 of 3 items