The Best Place To Buy Or Sell Secondhand Catering Equipment, Coolers, Glasses, Bars
Search
Showing 1 - 5 of 5 items
Price: £550 +VAT
Variety of 2 Chocolate Fountains.
Both been tested and working because they were not used for over a year. You can check your self before taking but sold as seen.
5 tier -
£450
7 Tier -
£550See more items form this seller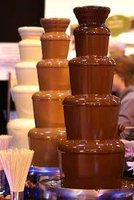 Price: £1000 +VAT
Two 44" fan operated Commercial chocolate fountain with deep large bowl, a fan operated fountain keep the chocolate smooth glossy, it is easy to operate and clean. Both fountains come with its own storage hard case box. I am look to sell both for a £1000.00 pound each and near offer, The fountain can be collected from Beckenham.
Click on this link to see the full listing and contact details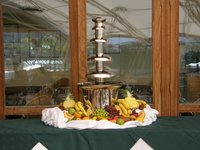 Showing 1 - 5 of 5 items